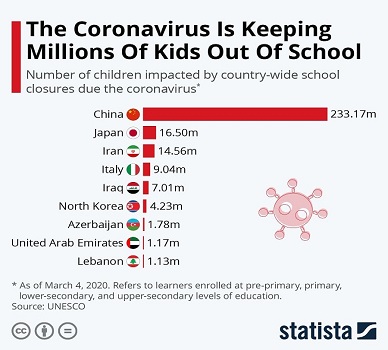 online tuitions classes
Why Online tuition is a must for learning in Covid times
Description
Though there are three basic requirements of human life: food, clothing, and shelter, but at present, the importance of education is the biggest in our life because due to illiteracy many difficulties are faced in life, and education is an important aspect for the development of the country too. But coronavirus has affected every aspect of human life. It has impacted disastrously all sectors like employment, industries, mining, etc. The education system is also one of these. Due to coronavirus all the schools, colleges, coaching, and tuition centers are closed, a consequence of which the education system of our country could have a very bad effect if these education institutes and the Government of our country had not emphasized online education. Although the online education system was started a few years ago due to the increasing transition of Covid- 19, to maintain social distance, online education has been emphasized so that children's education is not affected.
Currently, YouTube is being used for online tuitions and many online education applications are also available such as Byju Vedantu, etc. Our country's education institutions which help students prepare for competitive examinations have also made their applications available on the internet. Online classes have been started for all the courses from school to college level. In this regard, NCERT has released a book for safe online education.
The purpose of this book is to secure the digital platform to ensure that all students, teachers, and parents are protected. To further promote the platform available for digital education in India, the Ministry of Human Resource Development (now, Ministry of Education) has recently launched the ''Bharat Padhe Online'' program.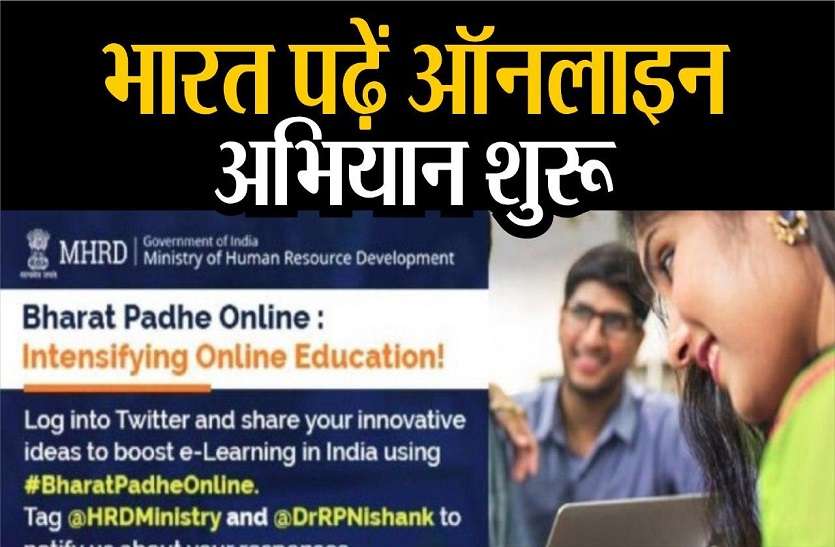 Actually in the last two to three decades Information and Communication technology services have expanded significantly in every sphere of life which is why the scenario of reading and writing has been changing continuously. Smartboards have replaced simple blackboards. Different types of markers have replaced chalks. Although till now it was accessed by a few students, in the current situation almost every student has joined this online education system.
Now students are putting themselves in an online or pen drive course environment for competitive exams. Through online education, a person can get an education at any place with the help of the internet and other communication devices. Web-based learning, mobile-based or computer-based learning, and virtual classes are forms of this. In the present times when online education has become a necessity, the Ministry of Electronics and Information Technology is on the move to speed up the delivery of educational tools using the medium of communication. Even then we are still not comfortable with digital education.
The government is supporting various e-learning programs to promote digital education. The government is working on several such projects to encourage online education. The government has launched ''Study Web of Active Learning for Young Minds'' or ''SWAYAM'.Actually, it is a unified platform that provides online courses from class ninth to graduate level. An initiative called ''Swayam Prabha'' has been launched to provide educational channels in the country on a 24/7 basis with the help of DTH services. In this endeavor, the National Digital Library of India (NDLI) has been launched which aims to develop a framework for a virtual repository of learning resources under a single-window search facility. The projects like ''e-Yantra'' and ''e-Pathshala'' are also encouraging online education.
There are many benefits of online tuition such as there is no time and space restriction which saves a lot of time, but when class is being telecast live, time is restricted otherwise it is not. Under this system, students can study anytime and anywhere according to their convenience. Once the videos of online classes are made they can be used anytime and doubts can be cleared by watching them again. E-Education is also beneficial from the environmental point of view as the information can be made available as a pdf or as a document on a web-based application or portal rather than a book that saves paper and reduces tree felling which is environmentally beneficial. Due to online education, students will develop knowledge of the internet and computer skills which will help the students to advance in their career.
There are still many challenges in the expansion of online education such as poor internet connectivity. Only 28% of rural students pursuing higher education have access to the internet. Practical work or lab work in a virtual classroom is also difficult under online education. Many poor children might have neither computers nor smartphones nor internet for an online class.
Now the government should, to spread online education, also try to focus on how these resources can reach the poor children of the country so that they can continue their studies through online tuition classes. At the same time, children should be entertained during tuitions classes so that they can have a strong desire to study.