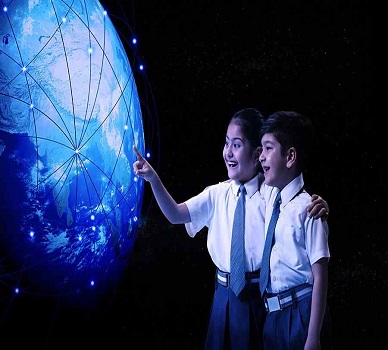 Online Tuition
Top reasons why you should choose Online tuition
Description
As we know Online Tuition/online education/e-learning/ online classes or synonyms like these have been there in our country since last few years; but this COVID pandemic period has brought a sea-change in this technology sector. This way of learning is the only government-recommended way to complete our education needs during this pandemic era. Not only during this COVID-19 period but also in near future this online mode of learning will be the preferred way to acquire knowledge starting from kids up to professionals.
As we know pandemic has lead us into a severe crisis. World is facing very difficult time indeed to tackle this situation and revive its situation through promoting business start-ups in agriculture, medicine, education, infrastructure, and many more fields. We can't ignore the value of children's education, degree/ diploma education, professional education that have been slowed down or come to a halt during this pandemic time. Education system is the core part of the development of any country. A country like India can never afford downgrade in education sector.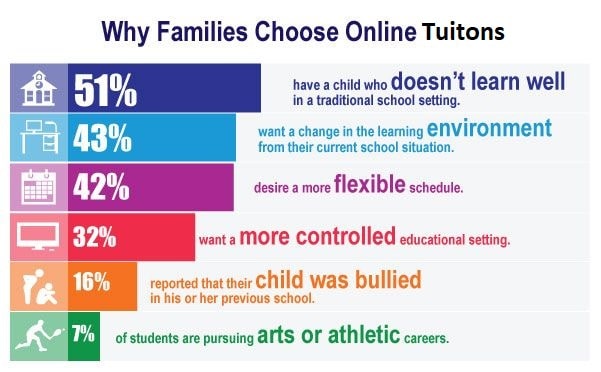 During such a crisis period online tuition platforms like UrbanTution, Byjus Learning, Udemy, Unacademy, etc have been evolving into this business. They are catering a wide variety of professional as well as degree/ diploma level courses online with ease to access. Byju's, Unacademy and several other players in this e-learning sector are providing their own platforms for every aspect of online education and also charging a handsome amount from the customers. Their own developed platforms are convenient to use for professional learners. These factors have their own advantages but shortcomings as well. Platform dependency always requires special skills, higher bandwidth, less interoperability, and higher cost factor.
Urban Tuition culture offers a lot of flexibility and independence to both users (students) as well as tutors. Some of the main features are given below:
1.PLATFORM INDEPENDENCE
Students and tutors are able to choose any popular model for e-learning viz. SKYPE, ZOOM, GOOGLE MEET, MICROSOFT TEAMS, WEBEX, WHATSAPP CALL, and whatnot.
2. VERY MARGINAL COURSE FEE (SESSION WISE)
Unlike existing e-learning giants, UrbanTution.com charges a marginal course fee for students and it depends up on the negotiations between students and certified tutors. This fee will only be charged class-per-class basis and session-per-session basis.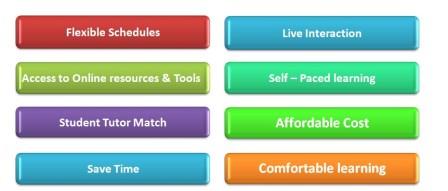 3.TRANSPARENT NEGOTIATIONS
Starting from verified tutor selection to price negotiation every event is done with absolute transparency. Verification badges are issued for obedient tutors and students and the same things are also taken away whenever any indiscipline comes to observation.
4. Largest base of Online and home tutors
UrbanTution.com provides a wide range of nearby tutors or online tuitions for versatile courses, which include - school education, degree courses, diploma courses, professional courses, management courses, life skills, competitive exam cracking skills, banking courses, preparation for all government exams, railways exams, corporate interview preparation and many more life hacks.
Social distancing is of utmost importance to avoid the spread of pandemics. The government is emphasizing all sorts of online/ distance mode of transactions in every sector. E-Banking, contactless shopping, cashless payment, virtual learning, tele-medicine, e-commerce and whatnot. Education sector requires advancement in technologies in order to provide E-Learning/ Online Courses/Home Tutors near me/Video Conferencing/ E-Classes/ E- Exams/Online consultancies/Online Tuition so that students can get advice not only from India but also from tech-brains from all over the world. This has a huge opportunity to grow intellectual prosperity and ultimately to make our county the global leader in future days.