Biology Tuition Tutor
Top 10 Career Options for Biology Students After 12th With Career Goals
Description
Top 10 Career Options for Biology Students After 12th With Career Goals
A Student works hard during examinations to achieve success. Every student wants to go for higher Education after the 12th class. It is necessary to get quality biology classes from the best-specialized tutor.There are a lot of options available for Biology students who want to make their careers in Biology. .Some of the main options for Biology students after 12th class are as:
Medical courses: The Biology Students can go for the medical field after 12th class examination. You can think of everything from diagnostic practices to other activities related to the medical field and can choose the following courses:
MBBS(Bachelor of Medicine & Bachelor of Surgery)

BDS(Bachelor of Dental Surgery)

BUMS/BAMS(Bachelor of Unani Medicines/Ayurvedic Medicines)

BPT(Bachelor of Physiotherapy)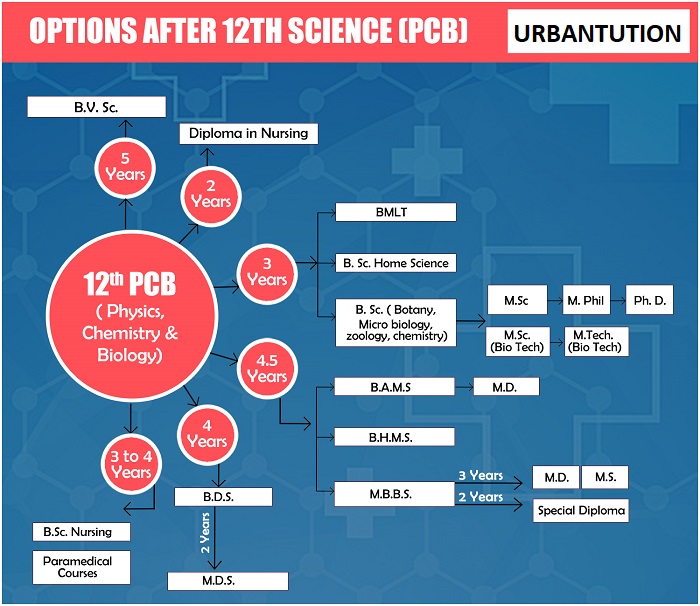 2.Paramedical Courses: Biology Students can also go for paramedical courses and can play an important role in the smooth functioning of the Healthcare industry. Some important paramedical Courses are as :
B.SC in OTT(Operation in Theatre Technology)

B. Sc in Dialysis Technology

B. Sc in MLT (Medical Lab Technology)

B. Sc Nursing

B. Sc in X-Ray Technology

B.Sc in Anaesthesia Technology.
Biology students can also opt for general B.SC (Botany,Zoology, Chemistry),B.sc Biotechnology,B. Sc Microbiology,B. Sc Environmental Science. After completion of their Graduation in respective subjects they can go for higher education as M. Sc, P.Hd & P.Df in their respective subjects & can make their career in respective subjects of their interest.
3. The student with a degree in Botany can work in landscape industries, natural resource centres, environmental consultancies, researcher, lecturer , professor and environmental consultant.
4.The student with a degree in zoology analyze the structure, life processes, physiology & classification of various in detail.He can work as a researcher, Biology teacher, Professor, Conservationist in schools & colleges.
5.The students with a degree in Microbiology do research and investigate how different microorganisms affect our lives. It consists of various subfields such as virology, bacteriology, parasitology, mycology etc.He can work in clinical research, research scientist, lab technician, quality control, working in pharmaceuticals, health sector, food industries etc.
6.The student with a degree in Biotechnology work on different areas to improve our life, including developing cleaner and safer fuels, improving crop yields, improving the production of food items, developing drugs to deal with deadly diseases, etc. He can go into pharmaceuticals, healthcare, genetics, or clinical research. Many government and private industries in the fields of agriculture, animal husbandry, nutrition, cosmetics, marine biotechnology, environmental conservation and waste management, etc.
7. The student with a degree in Biophysics can work as a nuclear medical biophysicist, clinical biophysicist, forensic biophysicist, nutritional biophysicist, professor, etc. A prime career avenue is a research, and you can find work as a research scientist in various government and private organisations.
8. The student with a degree in Bioinformatics might develop software for accessing and analysing data from biomedical and pharmaceutical studies.He can work s a bioinformatics analyst or a developer with pharmaceutical and biotechnology companies, healthcare organizations, pharmaceuticals and with research agencies after graduating from this field. You can also work as a clinical research associate, bio analyst, or as medical coder.
9. The student with a degree in Marine Biology can work as an aqua culturist, fishery biologist, environmental consultant, researcher, etc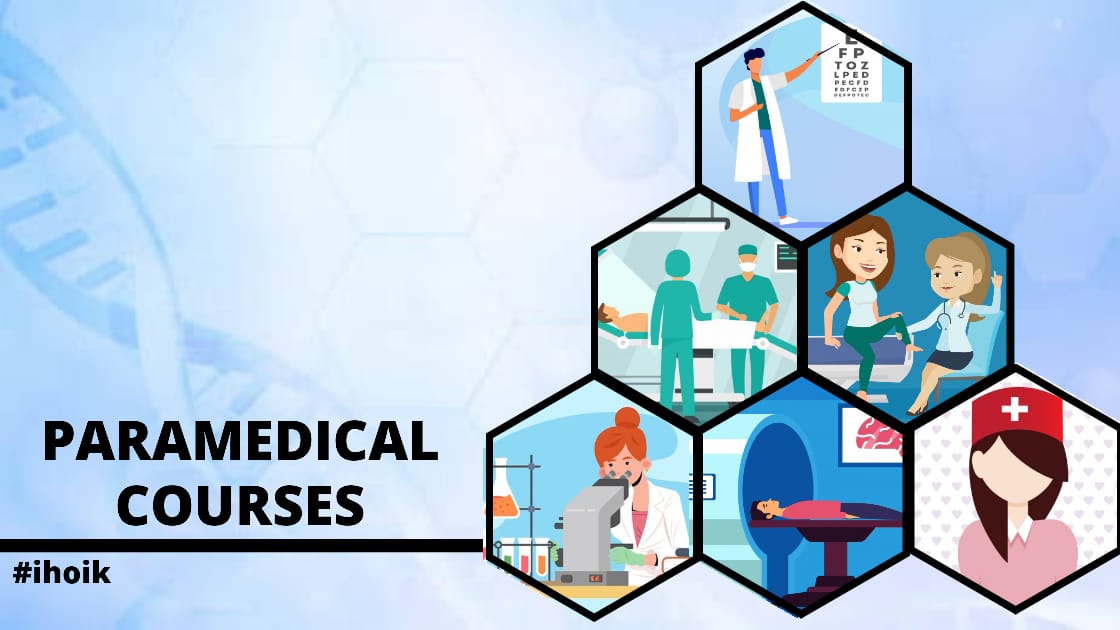 10. Apart from Bachelor degree courses Biology students can also do Various Diploma & Certificate courses in Paramedical field like
a.)Diploma in Physiotherapy
b.) Diploma in Medical lab technology.
c.) Diploma in Radiography
d.) Diploma in X-Ray technology
e.) Diploma in Dental hygiene
f.) Certificate in nursing care assistant
g.) Certificate in nutrition & healthcare
11. If a student has Bio Math combination he has various interdisciplinary options available besides basic sciences and other related subjects. He can opt for_
a.)Biomedical Engineering
b.)Nanotechnology
c.)Biostatistics
d.)Data Science
e.)Bioinformatics
f.)Science students can also go for humanities and arts as well and can make their career in transdisciplinary fields like-
I. Product designing
II. Fashion designing
III. HR training
IV. School teaching
V. Science Tuition for Class XI and Class XII
12. Science can take a student into scientific field as a scientist by constructing a hypothesis, combining a scientific question with research, finding answers through experimentation and by evaluating results to draw conclusion and communicating on evidence-based explanations.
13. Biology students can also opt for Agricultural courses in Agricultural universities like
a.)B. Sc in Agriculture
b.)B.sc in Genetic Plant Breeding
c.)B. Sc in Animal Husbandry
d.)B. Sc in Horticulture
e.)B. Sc in Fisheries
14. Some students jump into Business and do various courses like Chartered Accountant, M.BA, Actuarial Science etc
Some student makes their career in Molecular Biology and work as Genetic Engineers or Scientists. Biology students have excellent career opportunities and the student can make his career in his respective field which can define his life.
Conclusion: -
As you have seen there are plenty of career options available if one is opting for biology after the 10th standard.
Posted By:-
Ms. Shayista Nabi - Biology Tuition tutor
Contact Tutor click here